Pharma Machine: Global Market
The pharma made by India is installed and under operation at all the FDA Approved manufacturing facilities in the USA, Australia, Africa, etc. meeting the parameters of complete satisfaction. The high credentials go to strict quality standards adopted by the pharma machine manufacturers in India, which had lead some of the Indian companies have entered into technical tie-ups / joint ventures with USA, Europe, and South East Asian companies to manufacture their products in India and marketed in all Asian and CIS counties. Emerging markets such as China, Russia, Turkey, and Korea had double-digit growth, contributing significantly to this large growth rate. In the next five years, the world pharmaceutical market alone is poised to grow at a rate of 10 percent with a business opportunity of over US$ trillion. Countries like the USA, Japan, and of Europe led by Germany shall remain the dominant market controlling over 85 percent of trade opportunities. Asian countries like South Korea, Taiwan, and India are expected to have growth rates ranging from 15 to 25 percent annually.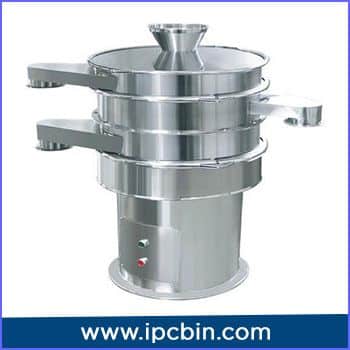 The new product patent regime and increased proportion of Indian pharmaceutical exports to advanced markets is gearing Indian pharma machine manufacturers to better GMP and higher technological adaptation. Indian machinery companies have started to follow proper documentation and maintenance of records for every manufacturing and maintenance procedure, which is demanded by international buyers. Indian machinery manufacturers are perfectly evolving with changing times. North America remains the largest Pharmaceutical market constituting 55% of the worldwide market followed by Europe and Asia-Pacific. The pharmaceutical market across the world is witnessing increased opportunities in the area of Bio Pharmaceuticals, Pharmacogenomics, and Biologics market.  The smaller national markets in Asia-Pacific and Latin America are expected to grow significantly and will increase their presence in the global Pharmaceutical landscape.
The top big players now are concentrating on the regulated US and European markets, giving their local giants a run for their money. It is common knowledge that the USA and Europe take up the lion's share of around 80% of the global pharma market. The model keeps on upgrading the total culture of the industry and encouraging medium companies to enter the export market. The entry of the top companies in the regulated markets and their success in the generic market has become the benchmark for all the small & mid-size companies. The phenomenal growth of these companies & growing profit margins means a bonanza for their stockholders, fuelling fresh investment in the Industry.
In terms of pharmaceutical packaging, there is robust growth ahead for this sector. The global pharmaceutical and healthcare packaging market will grow with a compound annual growth rate (CAGR) of 6.2 % in 2010. With approximately 34 % of the share, North America is still the largest market, followed by Western Europe with 29 % and Asia with 24 %. Eastern Europe's share is relatively low at 4.5 % but is expected to increase above average to 5.3 % in 2010. The pharmaceutical packaging technology market is estimated to grow by 4.3 % until 2010. The U.S. pharmaceutical industry has achieved worldwide prominence through research and development (R&D) work on new drugs and spends a relatively high proportion of its funds on R&D compared with other industries.
Used Pharmaceutical Manufacturing & Processing Equipment
Jaliyana Equipments Company buys and sells pharma machine manufacturing and processing equipment.  Jaliyana Equipments for the manufacture of pharmaceuticals, vitamins, nutraceuticals, supplements, ingredients, and food and beverage manufacturing. Pharmaceutical Machine is used to manufacture a variety of forms: solid dose (tablets, capsules, and powders), semi-solid (creams, ointments, and gels), liquid, aseptic fill and finish (vials, ampoules, and prefilled syringes), transdermal patches, and more. If you can't find the pharmaceutical equipment you're looking for, contact our team and we'll help match you to the machinery you need.
Pharmaceutical Packaging and Processing Machinery
Our extensive inventory is stored in more than 200,000 square feet of clean, controlled warehouse space which includes a training and formulation facility operated by Techceuticals. Customers save thousands of dollars on the purchase price and weeks (or even months) of lead time by purchasing equipment from Jaliyana Equipments Company. Our inventory features end-to-end equipment options including mixers, blenders, mills, wet and dry granulators, tablet presses, capsule fillers, coaters, totes and bins, primary packaging and secondary packaging, and more. Watch the video below for an explanation of one of the machines inside our pharmaceutical warehouse.